How To Choose Spunbond Nonwoven Machine And Meltblown Nonwoven Machine?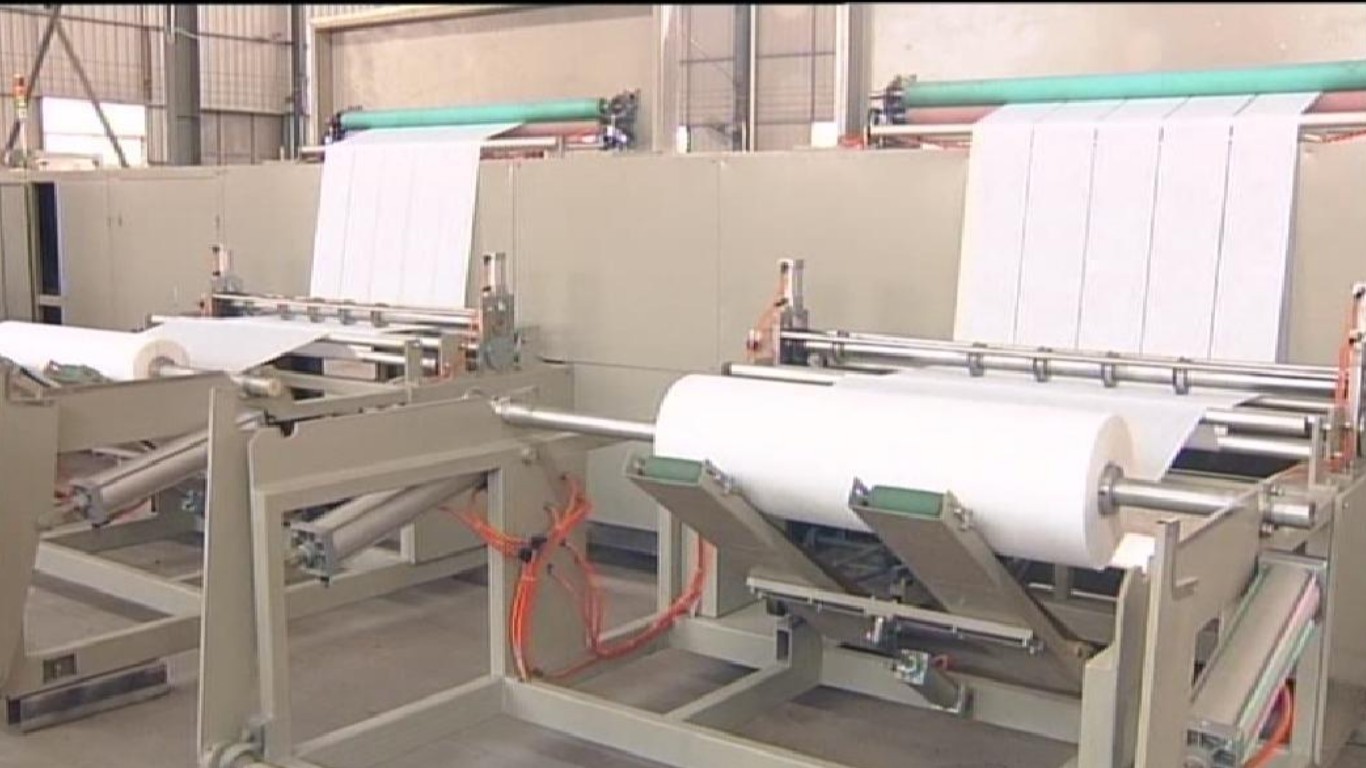 Both spun-bond and melt-blown nonwovens can be used in the hygiene industry, and many people often cannot tell the difference between the two. The following will help you to introduce the difference between the two materials so that you can better distinguish them.
What is a spun-bond nonwoven?
Spunbond nonwovens are manufactured by continuous spinning process, it is also known as spun-bond. The polymer is continuously extruded and drawn through a
spun-bond nonwoven machine
to form filaments. The filaments are laid into a net. The webs are then self-bonded by thermal, chemical, or mechanical treatment. The web becomes a non-woven fabric by reinforcement. Applications for spun-bond nonwovens include nonwoven bags, interlinings, medical coveralls, masks, and filters. It is gaining popularity in the health and medical industries.
What is melt-blown nonwoven?
The melt-blown process converts polymer chips into a mesh fabric. The PP melt is ready for spinning after being extruded, filtered, and pumped through a
melt-blown nonwoven machine
. The hot air then blows the fibers from the melt-blown die. The fibers form an entangled web of fibers. Meltblown nonwovens are produced after cooling and hot rolling. This simple handling gives it a clear cost advantage over other systems.
The difference
1. The raw materials of spun-bond non-woven fabrics and melt-blown non-woven fabrics are different
Spunbond non-woven fabrics: Polypropylene pellets are mostly used as raw materials.
Meltblown non-woven fabrics: mainly use polypropylene as raw material.
2. The advantages and characteristics of spun-bond non-woven fabrics and melt-blown non-woven fabrics are different
Spunbond non-woven fabric: It is moisture-proof, breathable, flexible, light in weight, non-combustible; easy to decompose, non-toxic and non-irritating, rich in color, low in price, environmentally friendly, and recyclable.
Meltblown non-woven fabric: The fiber diameter can reach 1 to 5 microns. There are many voids, fluffy structure, good anti-wrinkle ability, and the ultra-fine fibers with unique capillary structure increase the number and surface area of fibers per unit area so that the melt-blown cloth has good filterability, shielding, heat insulation, and oil absorption.
3. The structure and application of spun-bond non-woven fabrics and melt-blown non-woven fabrics are different
Spunbond non-woven fabric: There is no warp and weft thread. After high temperature melting and spinning, it is very convenient to cut and sew. It is light and soft. Wait.
Meltblown non-woven fabrics: can be used in air, liquid filter materials, isolation materials, absorbing materials, mask materials, thermal insulation materials, oil-absorbing materials, and wiping cloths and other fields. Meltblown cloth is the core material of masks.
When the new crown virus broke out, masks were indispensable anti-epidemic materials, and non-woven fabrics were essential materials for making masks. If you want to know more about non-woven fabrics, please
contact us
.
AZX is a professional and reliable
non-woven machine manufacturer
. Founded in 2009, it always adheres to the business philosophy of "everything is based on user value". Bringing together the top technical team, excellent management team, professional service team. With an independent R&D center and a number of patented technologies, it provides high-quality products and services to the world. Our equipment is sold to Italy, Russia, Chile, Poland, South Korea, India, Turkey, South Africa, and other countries, and has won high praise from customers with professional technology and high-quality service.