What Are the Non-negligible Operations of Meltblown Nonwoven Equipment During Operation?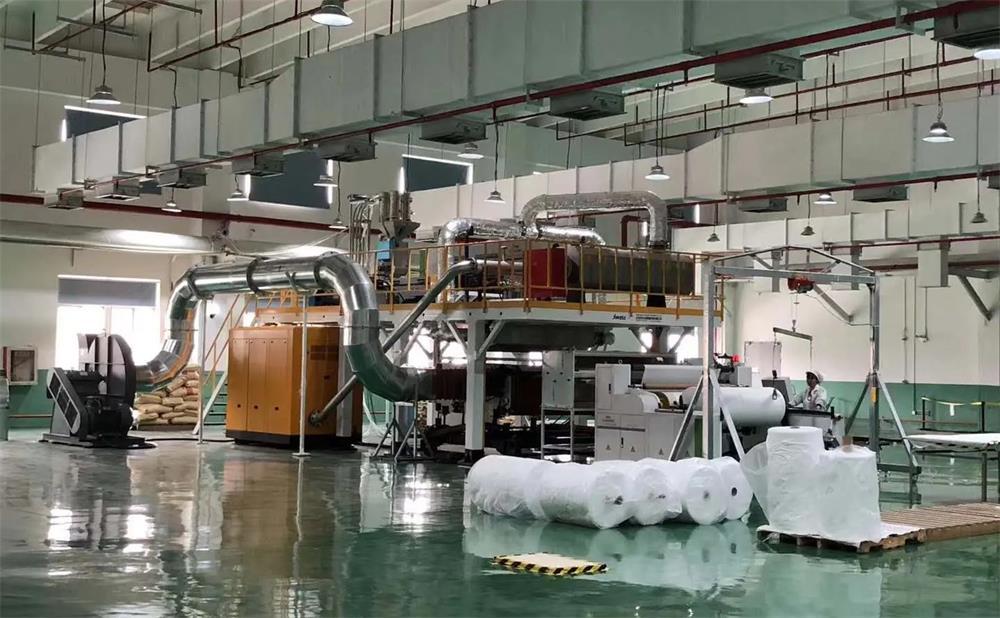 Melt-blown non-woven equipment has a high degree of automation, simple operation methods, and is easy to master. It has a wide range of applications in the textile industry. Compared with other textile machinery and equipment, melt-blown non-woven equipment has higher environmental requirements during operation and use. Some wrong operations will cause unstable operation of the
meltblown nonwoven fabric equipment
and even some failures.
To make the meltblown nonwoven equipment have a stable and efficient operation, it is necessary to ensure that the meltblown nonwoven equipment follows these steps and precautions during the operation process.
1. The parameters of the temperature control instruments in each heating zone must be set according to the process requirements. After the heating temperature of each section reaches the set value, continue to keep the temperature, and at the same time, further confirm whether the working state of the temperature control instrument and solenoid valve (or cooling fan) of each section is normal.
2. The oil pump must be started before the motor.
3. The idling speed cannot be too high without feeding.
4. Start feeding at the lowest possible speed, and match the speed of the feeder with that of the main engine.
5. The auxiliary feeding device can be started according to the process requirements only after the main engine and the main feeding system are operating normally.
6. For the exhaust operation, generally, the vacuum pump should be started after the main engine enters a stable operation state.
7. Do not stand directly in front of the die before the strip comes out.
8. Frequently check whether the extruded material of the die head is stable and uniform, whether there are broken bars, die hole blockage, poor plasticization or overheating and discoloration, and whether the die head material pressure indicator is normal and stable.
In order to ensure the stability of the melt-blown non-woven equipment during operation and use, the operation and use of the melt-blown non-woven equipment must strictly follow the above operating procedures, and the operators must also take relevant safety protection measures. It is strictly forbidden for the operators of melt-blown non-woven equipment to operate and use without safety training!
The meltblown nonwoven fabric equipment manufactured by AZX adopts exquisite craftsmanship, excellent quality, and long service life, which can maximize the value of the product.
As a professional manufacturer of
non-woven equipment
, we have won praise and trust from many customers with our excellent technology and high-quality products. We put the needs of our customers first, the equipment we produce meets strict standards, and we also have a professional quality inspection system to strictly control the weight of each link of production. Our comprehensive management service system can provide customers with thoughtful one-stop shopping service and effective solution technology. If you are interested in our meltblown non-woven equipment, please contact us immediately!